Commonly Asked Questions
How do I book a photobooth rental?
---
To book a photobooth rental click on " Photo Booth Order Form " link at the top menu bar of this page. Here is a direct link | https://www.thekirkbooth.com/photo-booth-order-form If you are a business looking to rent photobooth click " Business Rental Form " Above as well. Here is a direct link | https://www.thekirkbooth.com/invoice Here is a YouTube as well explaining how to book below |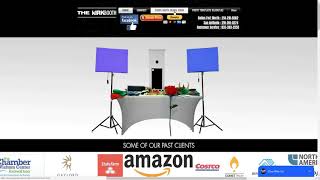 ---
How much space do we take up?
---
A 15 by 15 ft floor area would be perfect for us if possible but we can fit in smaller or different location if you can send us pictures of the area you are thinking or a layout to | Info@thekirkbooth.com or text them to 214-210-8562 We can let you know if the area could work for our photobooth.
---
Will there be a attendant?
---
Yes a attendant is provide in all rentals to provide help for your entire rental time.
---
How long does it take to setup?
---
It takes us to setup the photobooth in 30-45 minutes after finding the setup location.
---
How do we get our online photos?
---
We will email you a copy of all photos as a dropbox link for you to download.
---
Is there travel cost?
---
Yes we do charge for travel if your event is 30 miles away from Arlington, Texas 76011 and same applies to down town San Antonio, Texas 78204 If your event is pass 30 miles we charge .55 a mile.
---
---
TEXT YOUR LOCAL
NUMBER FOR
INFO